motor city kitty
#14
is all done! yay!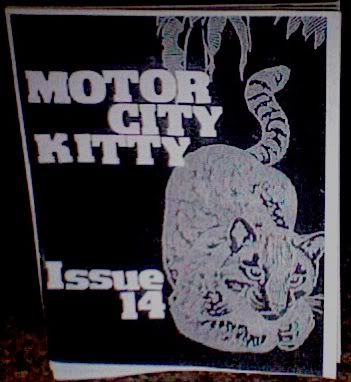 32 pages, quarter-sized. $1 US/$2 international or trade (though i warn: i admittedly take awhile to send trades out. still, i love to read new things and have been getting better about this bad habit as of late, i think? i hope!)
this issue is slightly different from the past three. i'm lovingly referring to it as the "keep it posi" issue. it's all about my local punk community & bike scene, as well as teaching poetry to 4th & 7th graders, and trying to have hope/faith in a world that tells me not to.
comment here or email me at motorcity_kitty@yahoo.com if you'd like a copy!
x-posted a few spots, ya dig?